Why Stage Your Home
Ghosh offers FREE Home Staging to all of his clients!

Why stage your home?
According to Statistics, furnished properties sell 80% faster than unfurnished vacant properties.
By staging your property, you could sell in a matter of 12 days and sell it for more!  Properties we Stage have the look of a model home simultaneously giving the feeling of a cozy place to live. Doing this is of utmost importance in order to turn the FOR SALE sign into SOLD.
We provide beautiful furniture and accessories specially picked to perfect your property for showing. By scaling back the furniture, homebuyers are able to see the space they are buying and not fixate on the furniture.
Factors that affect a sale:
Condition, Location, Price
85% of Buyers are doing their initial search on line.  So staging and fabulous photos help create a Web appeal. We will work with you to make sure they really impact areas outside & inside the house which affect first impressions.
Condition:
Home Staging goes beyond the usual list of repairs, clutter, and packing personal items.
With Professional Stagers we "kick it up a notch" – by broadening the appeal of the house to a wide array of potential buyers and at the same time targeting the most likely market using lifestyle selling techniques.
 
We will discuss any challenges to the condition of the home.
Staging impacts the condition of a house; A Staged house makes for beautiful photos which attract more buyers to showings. Once they are in the door, buyers will be impressed by the way the house looks. This means more offers and increasing the opportunity to sell the listing on the first round of marketing.
Location:
Home Staging is not magic! We can't relocate the house to a more desirable neighbourhood… but we do create magic with the existing furniture which will give the competitive edge over the other homes in the area. It is easier to overlook the area, if the price and condition is excellent.
Price:
By enhancing the features of a home and changing the condition, even slightly overpriced homes have a better chance for selling at asking price. You are offsetting the price by increasing the value through the buyer's eyes. Staging is about securing the equity in the property. Staging is NOT about inflating the price of a house – a well priced staged house reduces the risk of offers being less than what it's worth.
Benefits:
Fabulous photos for your listings on MLS

Attract more showings

Sell your listings faster & for more money

Helps marketing immensely

Not having to pay anything extra, no risk; you do not pay a cent unless your property is sold. 

Ensure the highest possible return for you the seller's investment

Competitive edge over other Properties in their area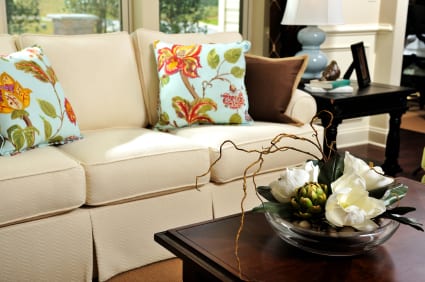 Give me a call today, & have your home staged tomorrow and SOLD the day after tomorrow!